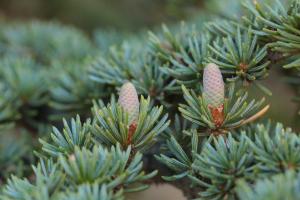 About Us
OUR VISION
The Cyprus Environment Foundation (CEF) aims to protect and enhance the natural beauty, biodiversity and eco-systems of our beloved island of Cyprus by:
Raising funds from people and businesses with strong connections to Cyprus, to support the best local initiatives working to sustain the diverse natural assets of the island.
Supporting projects that bring both economic and social benefits to local communities, and which can be scaled up and replicated across the region.
Building a strong network of people across Cyprus, united in boosting the work of local environmental champions.
The CEF was established in 2021 to help the communities of Cyprus become leaders in the transition towards long term resilience, biodiversity conservation, land regeneration, and general sustainability. We believe that environmental sustainability need not come at the cost of economic development – but, in fact, promote it.
By protecting and growing the natural capital of this special Mediterranean island, we seek to ensure health, abundance and resilience for its natural and human communities.
Get involved
Our people
A Steering Committee (SC), composed of founding and actively involved donors, directs the strategy. They analyse and approve grants and use their personal networks to broaden the base of supporters. The SC members have a wide array of backgrounds and interests, but all share a passion for protecting Cyprus' outstanding natural beauty.
Our local team consists of one local Executive Director in charge of day-to-day management and coordination work on the ground, assisted by scientific and technical advisors and the SC.
LOCAL TEAM
Sofia Matsi

Executive Director

Sofia Matsi is the Executive Director of the Cyprus Environment Foundation. She was born and raised in Cyprus, but it was through travelling and living across the world including Nepal, Colombia, Kenya, US and Jordan that she got to appreciate the special beauty of the habitats, natural ecosystems and local biodiversity of the island of Cyprus.

She has been involved in private and volunteering environmental projects for the past eight years, across the fields of heirloom seed saving and sharing, regenerative farming (agroforestry and permaculture), natural building and resilient water catchment and management.

She is an active permaculture consultant and instructor in Cyprus promoting her firm belief that "all of the world's problems can be solved in a garden," as quoted by her teacher Geoff Lawton.

Currently, she is pursuing her PhD in Ecology and Biodiversity at the University of Cyprus, investigating novel intercropping systems of Carobs-aromatic and leguminous species, and looking for the most resilient and adaptive agroecosystems for Cyprus and the semi-arid Mediterranean region.
How we work
Working through communities
Encouraging more, and more effective, environmental philanthropy
Funding, developing and supporting projects that meet our aims
Raising people's awareness of the natural world and its value
Improving understanding of conservation issues and 'what works'
Promoting and supporting collective action
Helping businesses and consumers to act more sustainably
We strongly believe that supporting local environmental groups can make a positive impact and bring about long-lasting change.