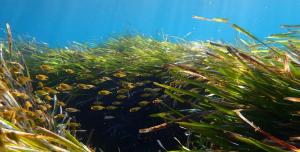 Grants
Explore our grants and find out how to apply
How to apply
Grant Making Strategy
The 2021 scoping report forms the basis of CEF's initial grant giving strategy which will continue to evolve under the guidance of a scientifically rigorous advisory council made up of specialists in ecology, marine biology, regenerative agriculture, forestry and uustainable water, energy, and waste management.
The CEF will support local groups and initiatives both through direct funding and by helping raise funds from other sources. The aim is to ensure that the CEF's own grants and the funds raised from other individuals and organisations are used to implement workable, sustainable solutions on the ground, with local stakeholders being the primary beneficiaries.
Grant criteria Overview
WHO: Local non-profit organizations, associations, clubs or unions, social cooperative enterprises and other local bodies, including research centres are strongly encouraged to apply for funding. 

Non-local applicants already active in the area, or experts, may also be eligible for grants and strategic partnerships, if they prove that they can offer capacity building to the locals and/or tangible impact through their work on the ground.

WHERE: The CEF will support projects throughout the entire island of Cyprus.

CRITERIA 1: CEF INTEREST. The proposal should fall under one of CEF's areas of interests including (1)Biodiversity conservation (2) Regenerative land use (3) Sustainable waste management and (4) Sustainable resource management.

CRITERIA 2: ACCEPTANCE. The needs of the local community have been identified.

CRITERIA 3: COLLABORATIONS & PARTERNSHIPS. The proposal includes multiple trustworthy partners (resources/know-how/expertise).

CRITERIA 4: IMPORTANCE.

* The project builds on formal or informal research done in the past.

*The cause is unique/outstanding/pressing.

* Opportunity for advocacy and influencing decision making.

CRITERIA 5: CLARITY & SUSTAINABILITY. The project contains a clear vision on a way forward, it plans for resources (staff, funding, material, time) to carry on even after formal termination and planning of time frames is realistic (considers possible holdups and delays, offering remedies and a 'Plan B').

CRITERIA 6: REPLICABILITY. There is a good potential to inspire other local entities or Mediterranean regions (high possibilities of replication).

CRITERIA 7: POTENTIAL FUNDRAISING. The project offers a high possibility to establish links with local businesses and/or is co-funded by other donors.

CRITERIA 8: MEASURABLE IMPACT. The expected positive changes are specified (Impact factors and their timeframes are identified).

CRITERIA 9: PARTNER'S BACKGROUND. The project is run by a partner with a good reputation, strong expertise and scientific acknowledgement with high popularity and a broad network that promises to spread the word about a partnership with CEF. 

CRITERIA 10: CEF VISIBILITY. The project specifies its outreach effect on the local and national media, locals, visitors/tourists/international audience and the general public.
When to apply
Subscribe to our newsletter to receive notification for the upcoming grant proposal call.
How to apply
All applicants need to complete and submit our application form. In case of approval by the Steering Committee members, the grantee will need to sign a Grant Agreement with specific terms of the collaboration. Please fill in the online application form below. To help you prepare your application, contact us and ask for the form PDF file.