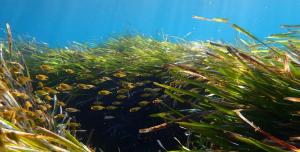 Grants
Biodiversity Conservation
Classroom for "Learn Nature in Nature" Program
€5000 awarded
Project duration: 09/2022 – 12/2022
Status: COMPLETE
The challenge
Although human-wildlife conflict is an ongoing threat towards biodiversity at different levels (from habitat to genetical) there is a great awareness gap especially among youth on this specific subject. Cyprus Wildlife Research Institute (CWRI) is working actively to close this awareness and knowledge gap among youth via its "Learn Nature in Nature" program. Despite CWRI delivering the educational program via tours; it needs a tailor-built classroom to interactively raise awareness in youth on cross-cutting environmental issues such as biodiversity loss, global climate crisis and habitat destruction and degradation.
The solution
Apart from conservation work, CWRI has been engaging in the education of the general public in order to prevent damage to the environment from happening. The organization has long been using the power of social media in order to share information, however face-to-face interaction with target groups seems to be lot more effective at conveying the necessary message across. Youth also seems to be a lot more receptive towards learning about environmental issues and are willing to take an active role in spreading the information. Since February 2022, CWRI has been accepting students for daily guided tours, allowing them to participate in wildlife rescue, rehabilitation, habitat restoration and conservation work as well as field research. In this context the organization put together the "Learn Nature in Nature" educational program with the capacity of hosting more than 10,000 students every year. Through this grant, the organization will furnish one of CWRI Institute's classrooms destined for theoretical education helping improve the quality of education provided to students.
Project's deliverables
Furnishing of CWRI "Learn Nature in Nature" classroom includes the purchasing of:
A smart board
A projector
25 classroom chairs
1 teacher chair/table
2 laptops
A bit about the organization
Cyprus Wildlife Research Institute (CWRI), initiated in 2016, is not only the only one, but also among the foremost wildlife treatment & rehabilitation – research & conservation institutions in the Levantine Basin. With its full-time expert staff (zoologists, ecologists, marine biologists, animal caregivers, veterinaries, and wildlife rehabilitators), and scientific advisory committee, the institute is conducting its operations in Key Biodiversity Areas within the northern areas of the island for the protection and conservation of the wild. CWRI is not only responsible for wildlife rescue and rehabilitation but also undertakes major operations in order to educate and raise awareness of general public, especially the youth. CWRI has recently started organizing educational tours of our Institute by schoolchildren aged 5-18. Tours that last approximately 1.5 hours allow children to learn more about wildlife, and how it needs to be protected. Some schools also participate on habitat restoration projects we conduct within CWRI complex and get to learn about the field work we carry and how we follow progress on habitat restoration projects.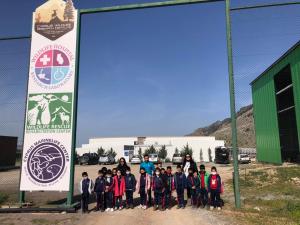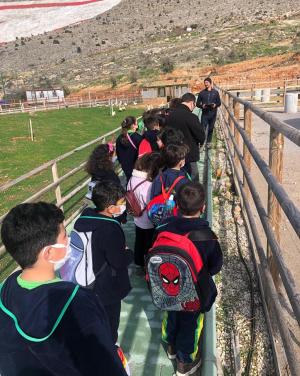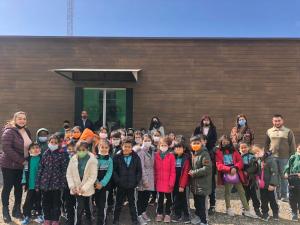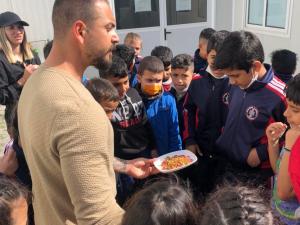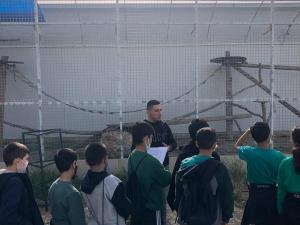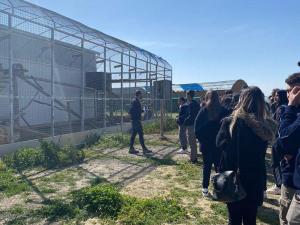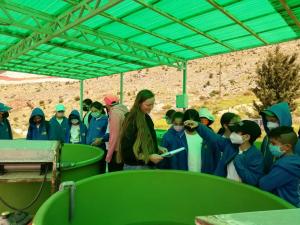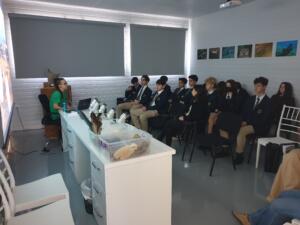 Launching of the "Learn Nature in Nature" classroom - January 2023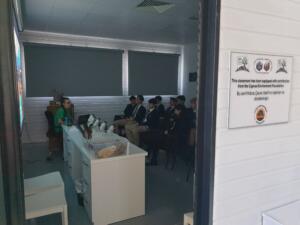 Launching of the "Learn Nature in Nature" classroom - January 2023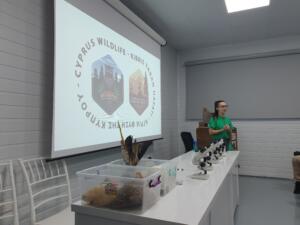 Launching of the "Learn Nature in Nature" classroom - January 2023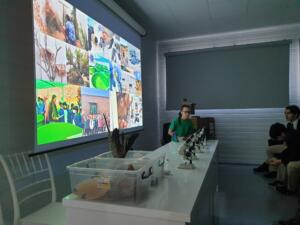 Launching of the "Learn Nature in Nature" classroom - January 2023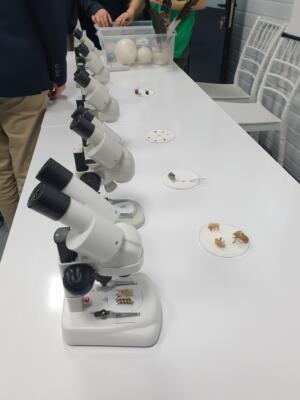 Launching of the "Learn Nature in Nature" classroom - January 2023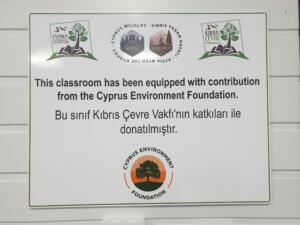 Launching of the "Learn Nature in Nature" classroom - January 2023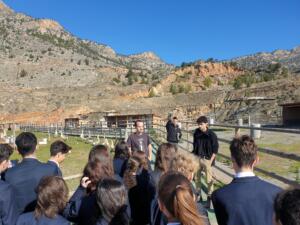 Launching of the "Learn Nature in Nature" classroom - January 2023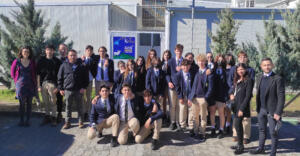 Launching of the "Learn Nature in Nature" classroom - January 2023 photo by CWRI