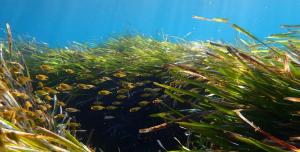 Grants
Sustainable Waste Management
Let's Do It! Cyprus 2022
€2,000 awarded
Project duration: 10/2022 – 11/2022
Status: COMPLETE
The challenge
Cyprus is currently one of the leading countries in the EU with unsustainable waste management. According to Eurostat, every Cypriot resident creates almost 50% more waste than the average European citizen (642kg/person/yr vs 502kg/person/yr). Since the country has not yet developed satisfactory infrastructure to manage these extreme quantities of produced waste (such as composting facilities, upcycling, recycling, refusing strategies etc.), most of them end up back to our natural environment directly affecting the general health of our flora and fauna, including land habitats and water bodies and eventually negatively impacting the island's residents and visitors.
Sources:
Municipal Waste Generated in 2019 – Eurostat
Municipal Waster Generated in 2005 and 2020
Municipal waste generation and management: Cyprus
Cyprus produced 543,000 tons of solid waste in 2020
The solution
Let's Do It! Cyprus is part of the Let's Do It! World Foundation, the largest Volunteering Program and Global Clean-Up Campaign around the world, that aims to relieve all-natural areas of the world from illegal waste disposal and apply sustainable waste management. The 'Let's Do It!' Movement has been active in Cyprus since 2012, counting more than 210,000 volunteers so far, and clearing the island from more than 800 tonnes of waste pollution. Let's Do It! Cyprus is the biggest civic action that has been taking place on the island for the last few years. During one week, the 24th– 30th of October, Together Cyprus organizes and coordinates an island-wide cleaning campaign with the participation of local stakeholders including public bodies, municipalities, schools, companies, NGOs and individuals.
Project's deliverables
Coordination of cleaning campaign: Over a period of 4 months prior to the island-wide cleaning campaign and 2 months after its execution, the organization coordinates the cleaning campaign, including organizing the volunteer force and managing needed clean-up materials.
Waste collected data gathering and analysis: Data of collected waste will be gathered and analysed post to the cleaning campaign (tones and types of waste collected, areas cleaned etc.)
Dissemination & Public Engagement: Marketing, promotion and dissemination activities of the initiative e.g. through the creation of short videos, radio and tv coverage, press conference, articles, Let's Do It! Awards etc.
Project updates
A bit about the organization
Together Cyprus was founded in 2017 with the aim of actively engaging citizens in both environmental and social issues. After five years of operation, the organization has grown to be the one of the most modern and successful volunteer networks on the island. All of the actions take place in close cooperation with the Office of the Commissioner for the Environment and so far, they count over 600 collaborations with local authorities, public and private organizations, NGOs and other bodies. Together Cyprus is the only organization in Cyprus that has incorporated the United Nations' 17 Sustainable Development Goals into its agenda (member of the CSR Cyprus network) while pursuing a horizontal social welfare and circular economic strategy. The mentality of the organization is to create synergies solely with entities that contribute to addressing environmental and social issues, as long as their activities are inextricably linked to the social environment in which they operate. During its short lifespan, the organization has developed various national and international projects regarding environmental enhancement and social inclusion. In addition to the above, Together Cyprus is the Founding members of World Cleanup Day, a day recognised and supported by the United Nations to be held every 2nd Sunday of September. Together Cyprus organizes and promotes ''Let's Do It! Cyprus' a global movement turned local, with more than 180 countries currently involved.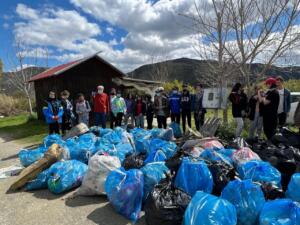 Source: Together Cyprus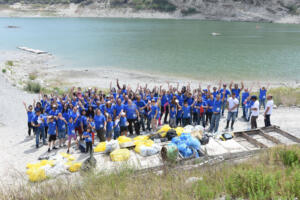 Source: Together Cyprus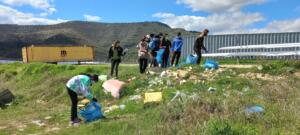 Source: Together Cyprus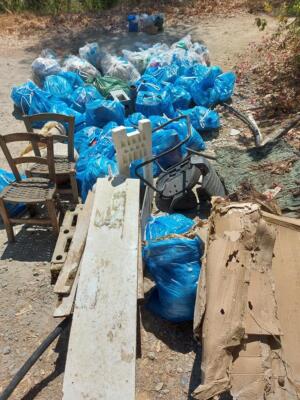 Source: Together Cyprus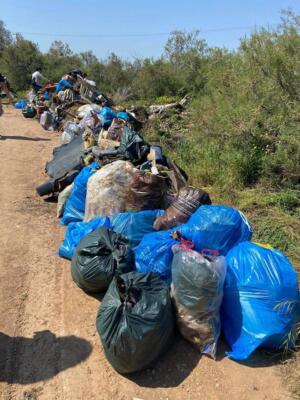 Source: Together Cyprus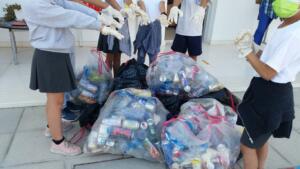 Source: Together Cyprus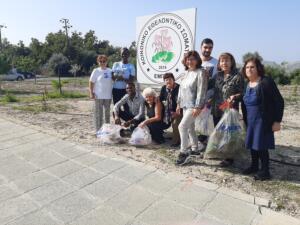 Source: Volunteer Community Council Empas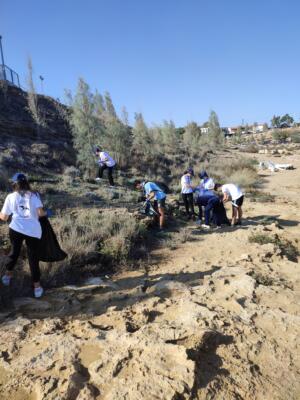 Source: 291 Body of Scouts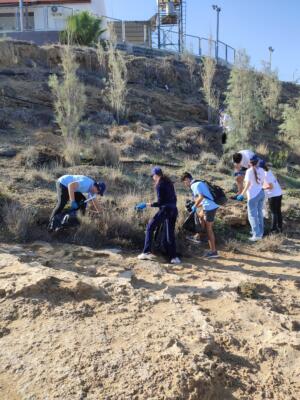 Source: 291 Body of Scouts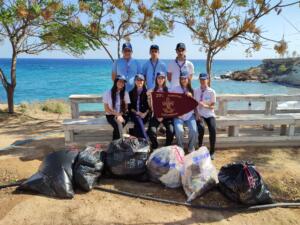 Source: 291 Body of Scouts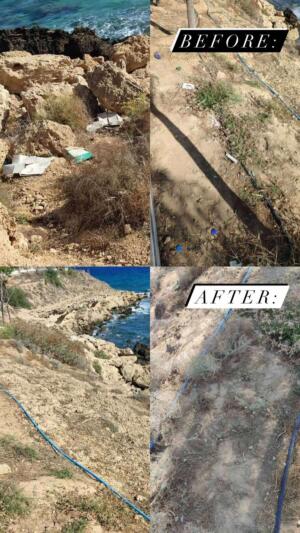 Source: 291 Body of Scouts