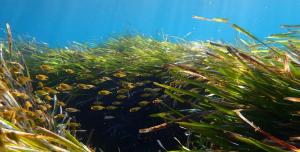 Grants
Biodiversity Conservation
The search for the lost freshwater blenny fish of Cyprus
€4,500 awarded
Project duration: 10/2022 – 02/2023
Status: COMPLETE
The challenge
In its 2nd river basin management plan in 2014, Cyprus recognized the potential disappearance of its only exclusively freshwater-dwelling fish species, the Cyprus Freshwater Blenny, Ichthyocoris [Salaria] fluviatilis. Indigenous fish presence consists an important indicator of biological quality, crucial for river status classification. During the 2nd bilateral meeting between Cyprus and the EU in 2013, Cyprus was asked to explain why there are no indigenous fish species in its rivers. An intensive chemical pesticide (DDT) campaign that took place across the entire island in the late 1940s along with the accumulation of other contaminants such as agricultural pollutants till this day, have been progressively degrading the quality of Cyprus' riparian habitats, including sites where the local Blenny has been historically found.
The solution
The Cyprus Freshwater Blenny was first recorded on the island in the year 1909 from only 3-4 torrents in the Limassol district. After a decade of independent and collaborative search-find surveying across almost all of the island's inland river systems, the organization will be collaborating with local stakeholders to complete environmental DNA (eDNA) surveys at 20 sites across 17 Cypriot river systems across the entire island to confirm the absence/presence of the species. This project aims to combine eDNA surveying with water quality testing (see our project Restoration and Conservation of Amathos River for more detail) to simultaneously determine the suitability of individual river systems as possible reintroduction sites, as well as species absence/presence to avoid cross-contamination of native, and introduced neighbouring populations as part of a future captive breeding and reintroduction program.
Project's deliverables
Report of findings: A report will be composed outlining the project's findings, including the confirmed absence/presence of Ichthyocoris [Salaria] cf. fluvitatilis in the 17 assessed Cyprus river systems. The report will also record the presence and distribution of other found endangered, endemic, and protected fish species, such as the critically endangered European Eel. Collected data will later on be fed into a future scientific publications.
Project's updates
A bit about the organization
The Freshwater Life Project was created by a small team of independent researchers with the commitment to protect and preserve inland aquatic habitats all around the world. The organization's mission is to implement tangible measures to conserve wetlands, lakes, rivers, and other inland aquatic habitats so that a healthy future for freshwater biodiversity is ensured and freshwater ecosystems are ensured to thrive well into the future. The organization's vision is one where human development occurs sustainably having regenerative practices as a distinct priority. Freshwater Life Project's team of experts has significant experience in effective community engagement methodology, and has access to an advisory team featuring some of the world's leading freshwater conservation experts. The organization has an established support network in Cyprus, including independent volunteers, NGOs, community groups, and renowned figureheads with whom they collaborate to achieve their projects' objectives.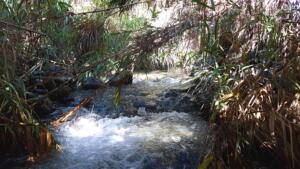 Salaria Search 2018 - Source: Freshwater Life Project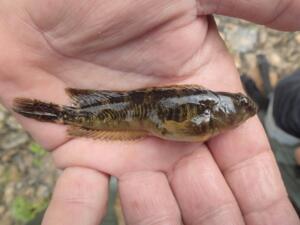 Salaria fluviatilis (female) - Source: Life Potamofauna
Salaria fluviatilis (male) - Source: Life Potamofauna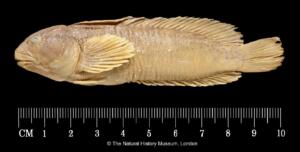 Salaria specimen - Source: Natural History Museum London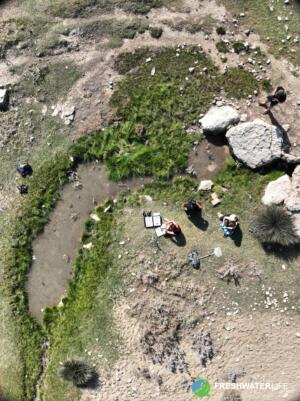 eDNA samples taken for analysis from 20 different sites - Photo by: Freshwater Life Project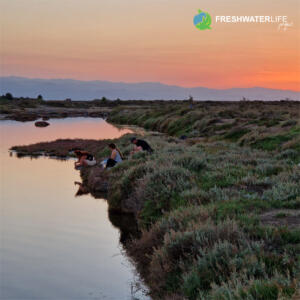 eDNA samples taken for analysis from 20 different sites - Photo by: Freshwater Life Project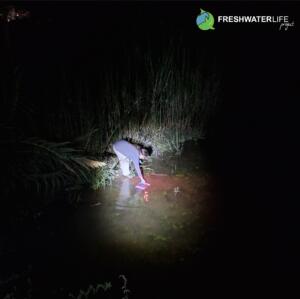 eDNA samples taken for analysis from 20 different sites - Photo by: Freshwater Life Project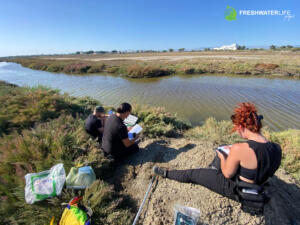 eDNA samples taken for analysis from 20 different sites - Photo by: Freshwater Life Project