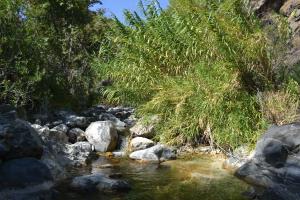 Sustainable Resource Management
Area of interest
Sustainable Resource Management
As part of the International Panel on Climate Change  1.5°C trajectory, the island of Cyprus ought to be employing more efficient decarbonization scenarios in order to reduce Green House Gas (GHG) emissions. So far, Cyprus has not been able to accomplish its target to power 10% of its transportation industry with renewable energy. More green-mobility investment schemes are needed on the island to promote the use of electric cars, enhance public transportation, and create safer and more efficient bike lanes.
Furthermore, Cyprus notes the highest water exploitation index compared to all other EU countries with indices showcasing a nation under "severe water stress" and with only 20 percent of all groundwater bodies currently being in good quantitative condition.
Further on, bad air quality in Cyprus currently causes 870 premature deaths annually, shortening Nicosia residents' life expectancy by an average of 1-1.5 years.
Whether it's the maintenance and promotion of cleaner air, the promotion and implementation of renewable energy sources or the resilient management of water, the Cyprus Environment Foundation looks to support projects and organizations active in the sustainable management of resources.