CEF: A proud environmental partner of the 1% for the Planet network!
The Cyprus Environment Foundation (CEF) is a proud Environmental Partner of the 1% for the Planet® network working together for a better planet.
The 1% for the Planet® represents a global network of businesses, individuals and environmental organizations tackling our planet's most pressing environmental issues. Currently, only 3% of philanthropic giving goes to the environment: Our planet needs more support and the 1% for the Planet® network is on a mission to change that!
Through the network, businesses and individuals get to choose environmental partners that align best with their values and add to their brand story and support them through annual memberships and everyday actions, by donating percentages of their annual profits and salaries respectively.
The initiative started in 2002 by Yvon Chouinard, founder of Patagonia, and Craig Mathews, founder of Blue Ribbon Flies and since its beginning, more than $350 million have been certified and directed towards the support of approved environmental partners.
The CEF is a member of the Conservation Collective, a world-wide network of environmental foundations. As a local non-for-profit organization CEF has set out to raise funds from people and businesses with strong connections to the island, to support the best local initiatives working to sustain the diverse natural assets of Cyprus. The CEF is an approved environmental partner of the 1% for the Planet® network and business owners and individuals can choose to support the CEF through a 1% for the Planet membership or donation.
Find out how to become a 1% for the Planet® member here, and help CEF in its effort to protect and enhance the natural beauty, biodiversity and eco-systems of our beloved island of Cyprus.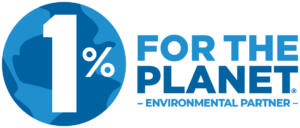 A Growing Global Movement: Learn more about the inspiring work the network does through its co-founders and CEO
About the 1% for the Planet® network